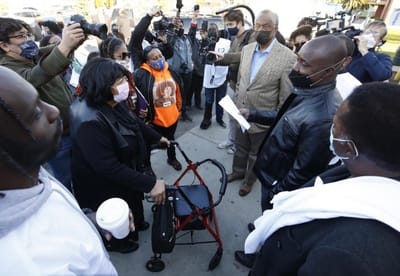 Mission
The Latasha Harlins Foundation was originally founded in 1992 and re-organized in 2020. The Latasha Harlins Foundation is aiming towards empowering change for low-income families, reconnecting families back to their communities by linking them to community programming, resources, and scholarships for students educational needs to attain their aspirations to succeed in life right in their very own communities.
Vision
The Latasha Harlins Foundation was established to give back to the community where she grew up in. We will work in partnership to bring funding and resources to the community and help students succeed in college and beyond.
Values
Family: Building the capacity of families to become self-sufficient by providing support services, life skills development, and strengthening community connections to educate the importance of mental and physical health and other initiatives that impacts the live of others. We value each other. Listen, create, innovate, and deliver to give the best support.
Community: We value our community hard work, dedication, and commitment to bring awareness and change by strengthening our community as a whole.
Students: We value students education, goals, dreams, aspirations and leadership in building a strong foundation to support our students needs and foster outreach events and educational opportunities.
Partnerships/Collaboration: Building and maintaining meaningful relationships with individuals, families, staff, and partners in the community through collaborations and by offering information through direct outreach, educational resources, and partnerships. We value our connections and relationships with community leaders and organizations.
Social Justice: We value and advocate for fairness and equal opportunities for all. Creating greater unity will be achieved through the shared interests to serve the community with excellence by promoting innovative ideas and opportunities to the public related to equity, inclusivity, and social justice!